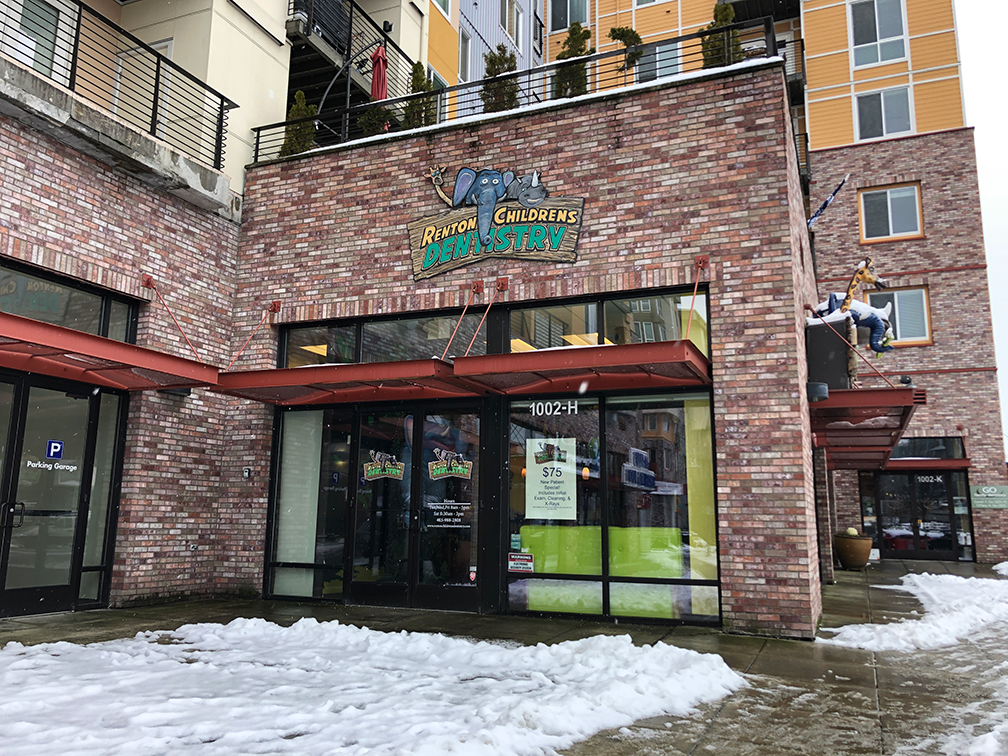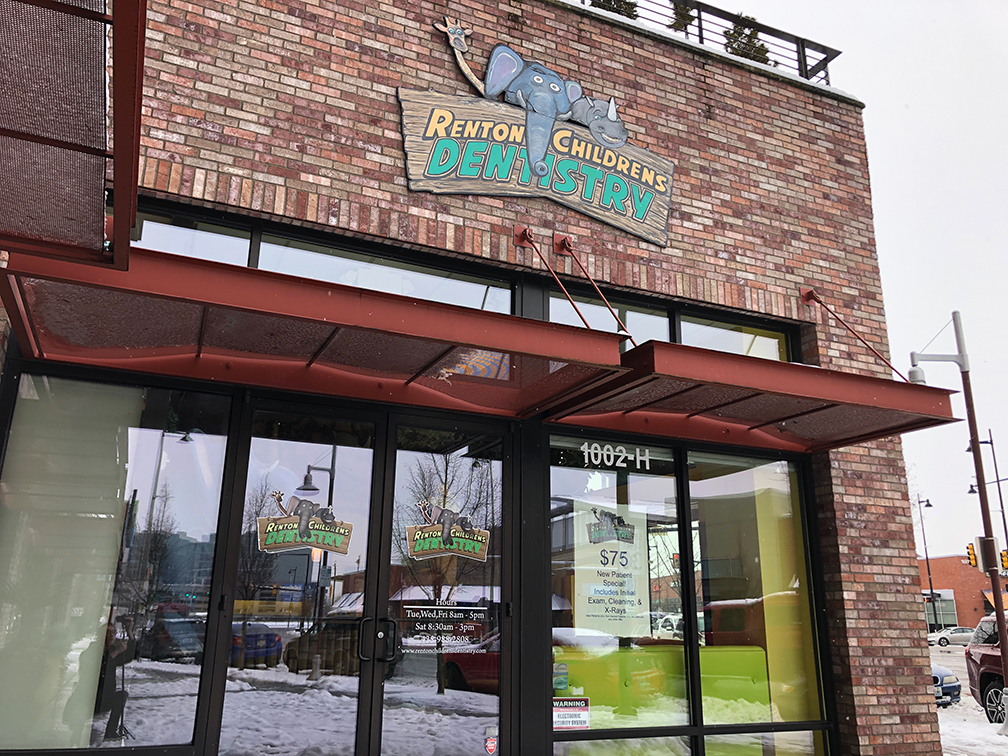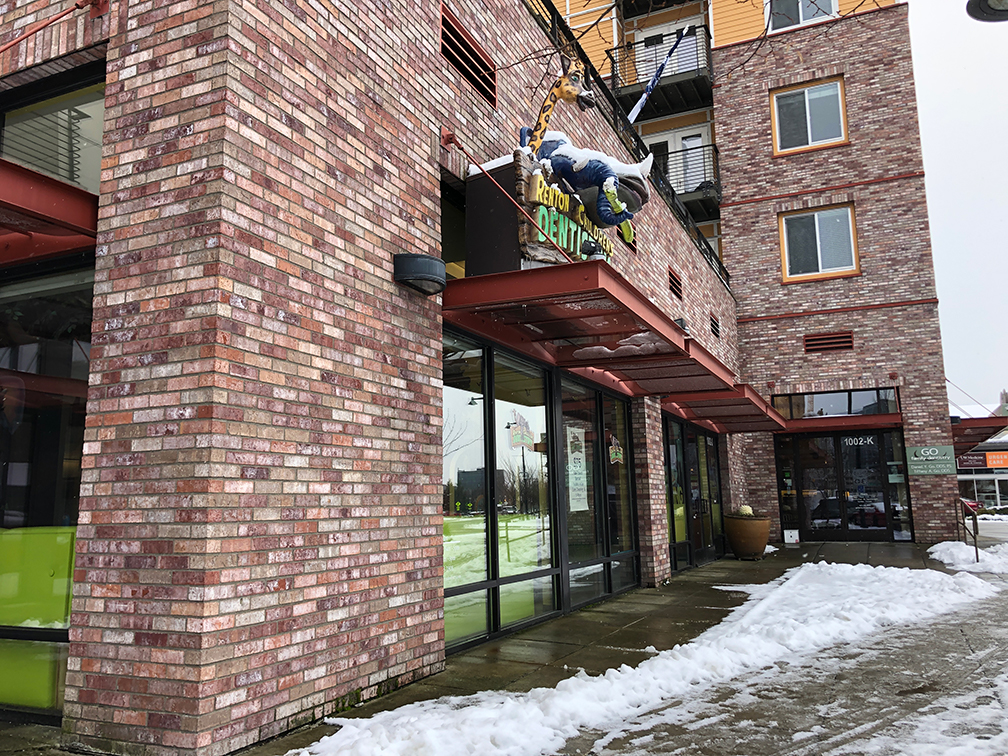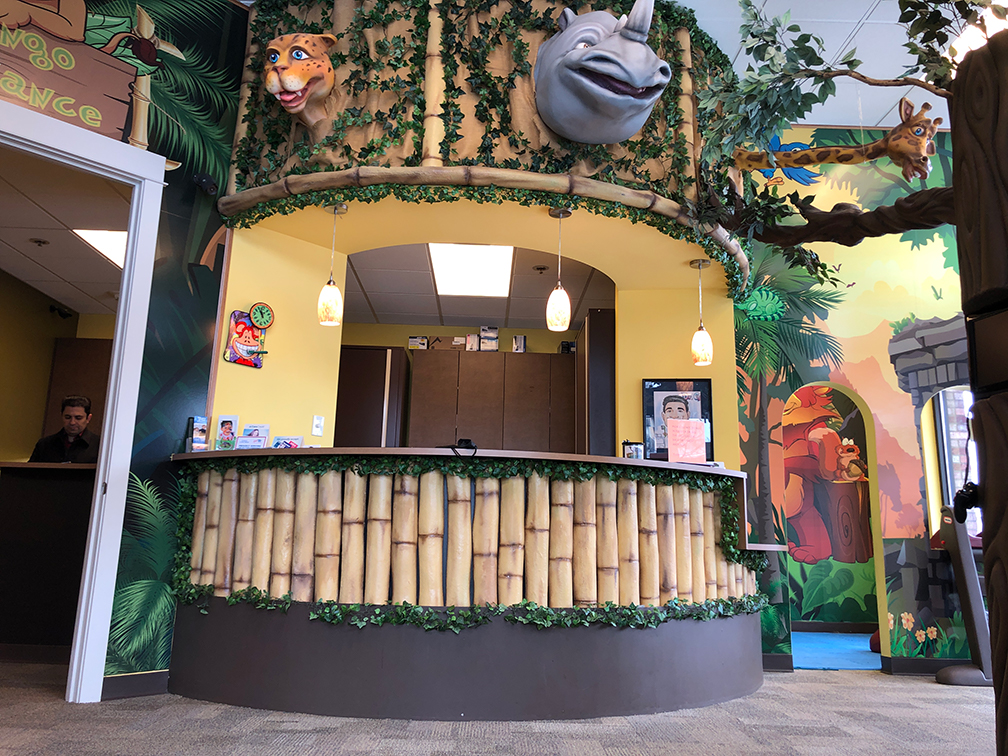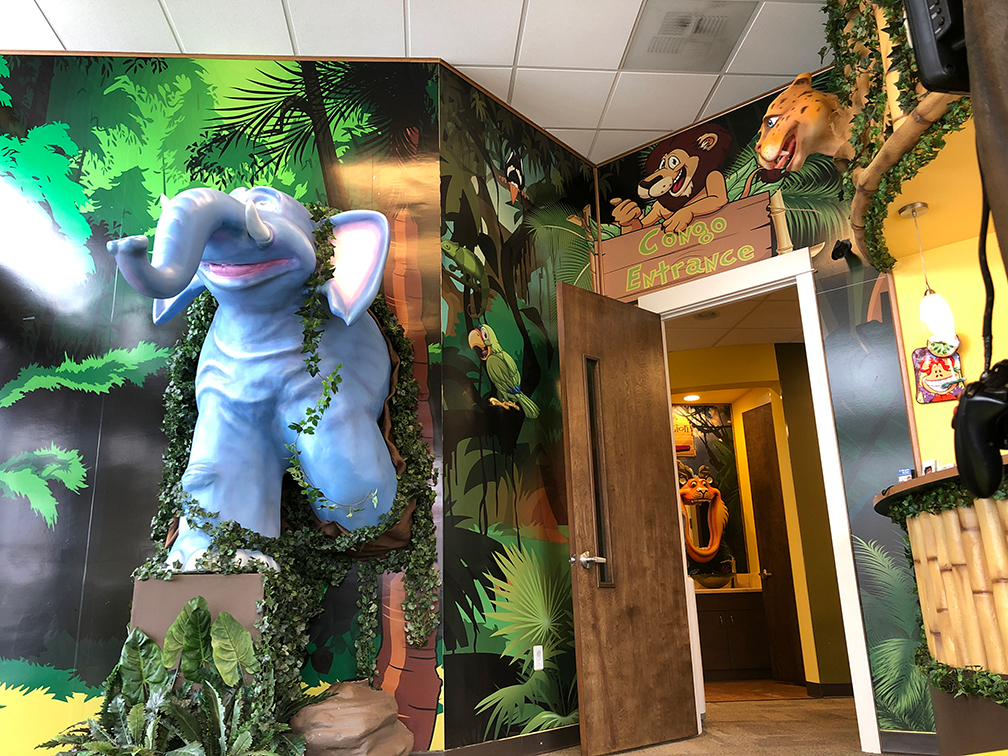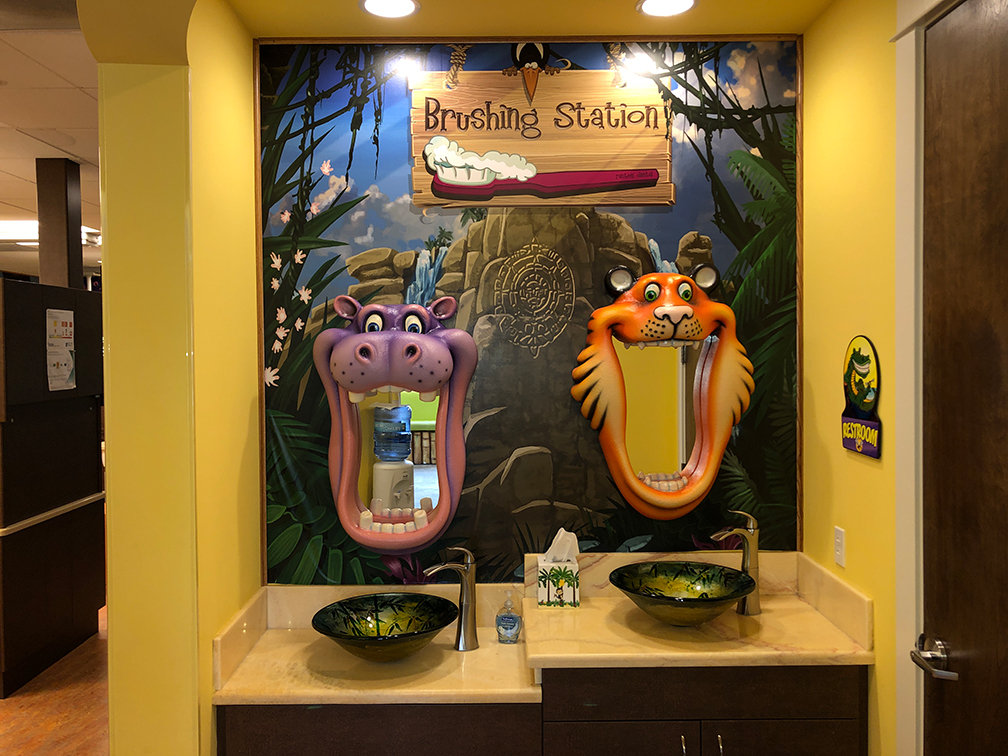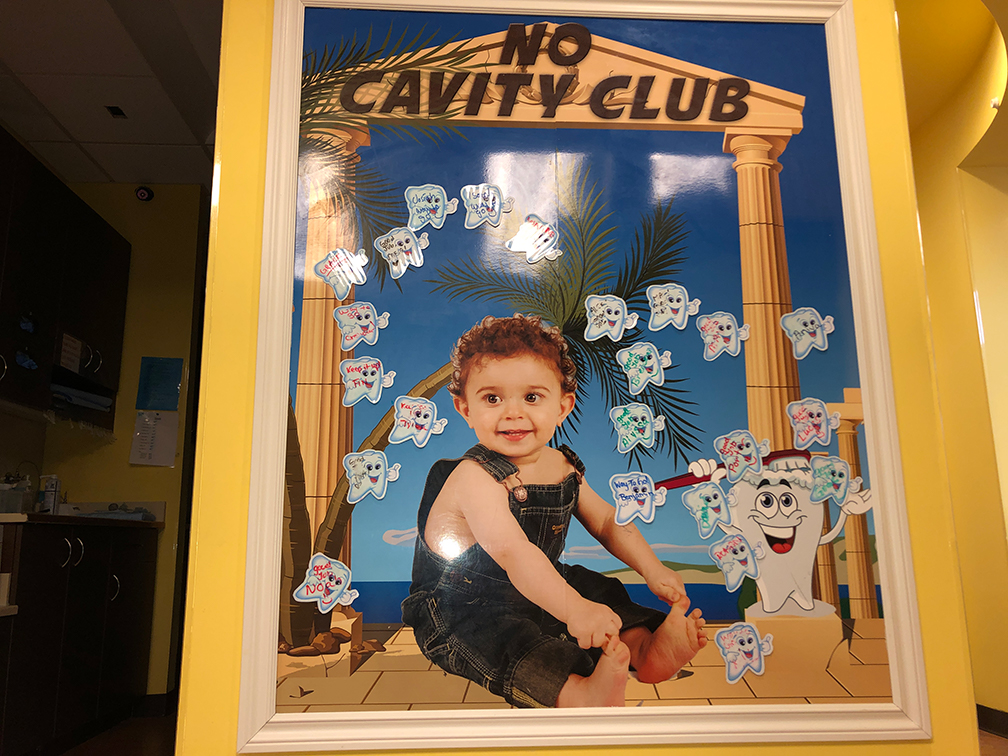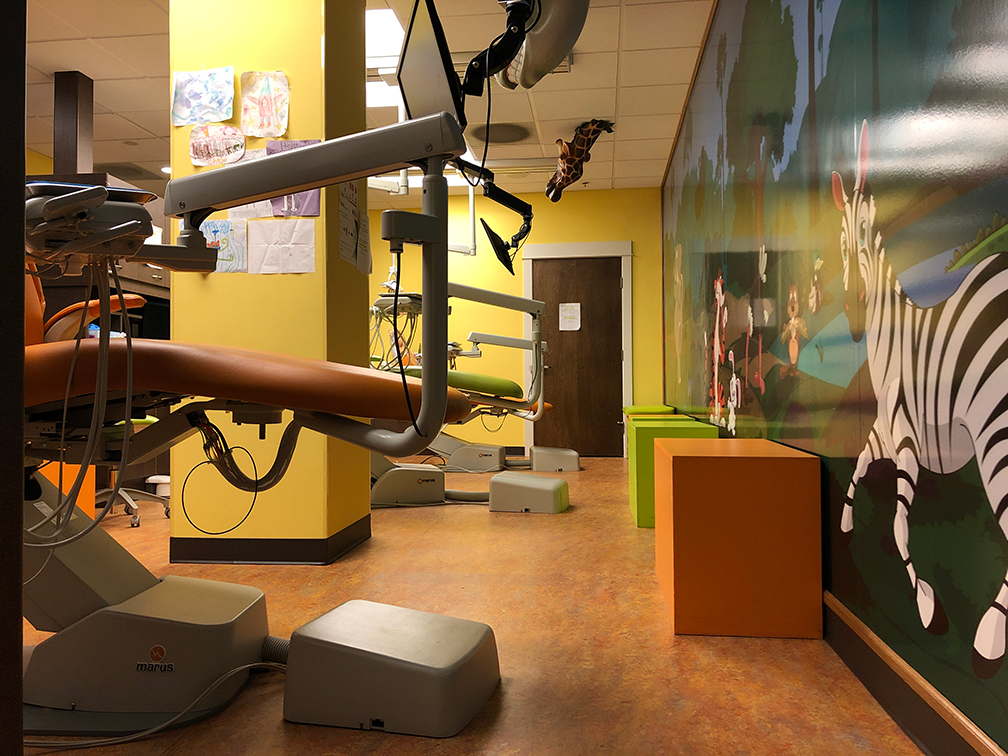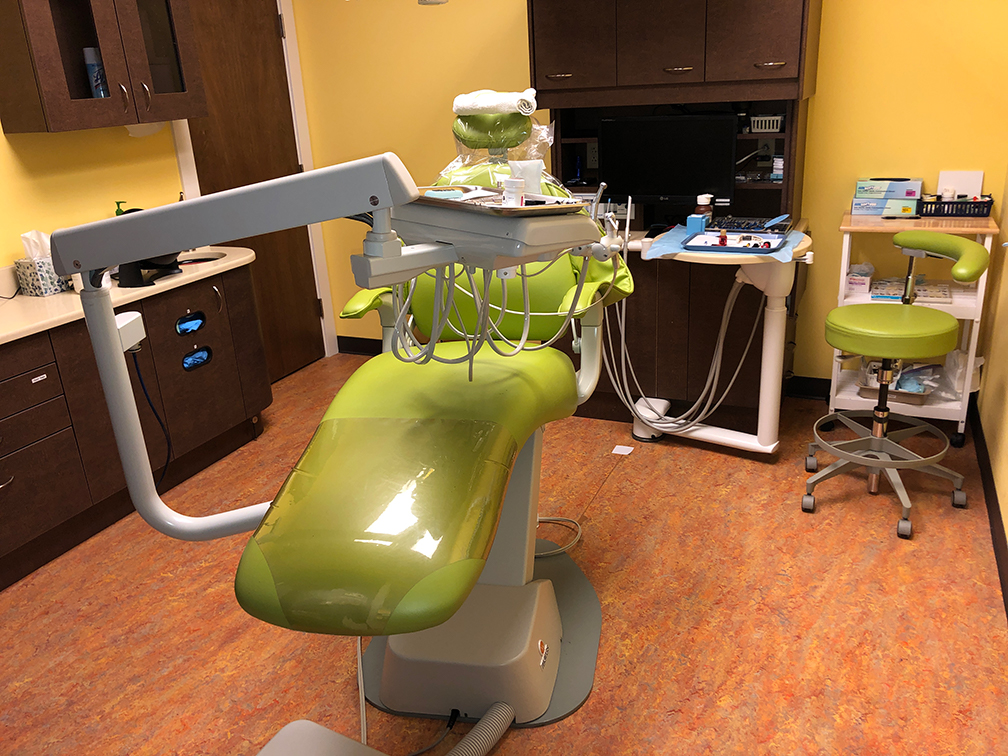 Our Reviews
Araina, mother of a 5 year old
---
Took my daughter here for her very first appointment. She was a little nervous at first but the staff was so friendly! They took the time to explain to her each one of the tools they were using and she got to put a magnet on "no cavities" wall. She did great and I'm glad she'll be excited to go back in 6 months.
Bianca, mother of a 7 year old
---
Great experience. Able to get in on short notice. Front office, tech and doctor were all very patient with my 2 year old and very informative. Would absolutely recommend!
Sarah, mother of a 8 months old
---
When we walked in my son was so happy and excited! The entire place is like a forest with animals and trees! They waiting area had 4 TV's with video games for the older kids! And books and puzzles! Then for the younger kids they have a slide and padded floors! So cool!
Nancy, mother of a 11 year old
---
Amazing! So our kiddo had this fever and complaining of his teeth hurting. We noticed the swelling gum lines, bad breath, and his lack of food enthusiasm.
Where to Find Us